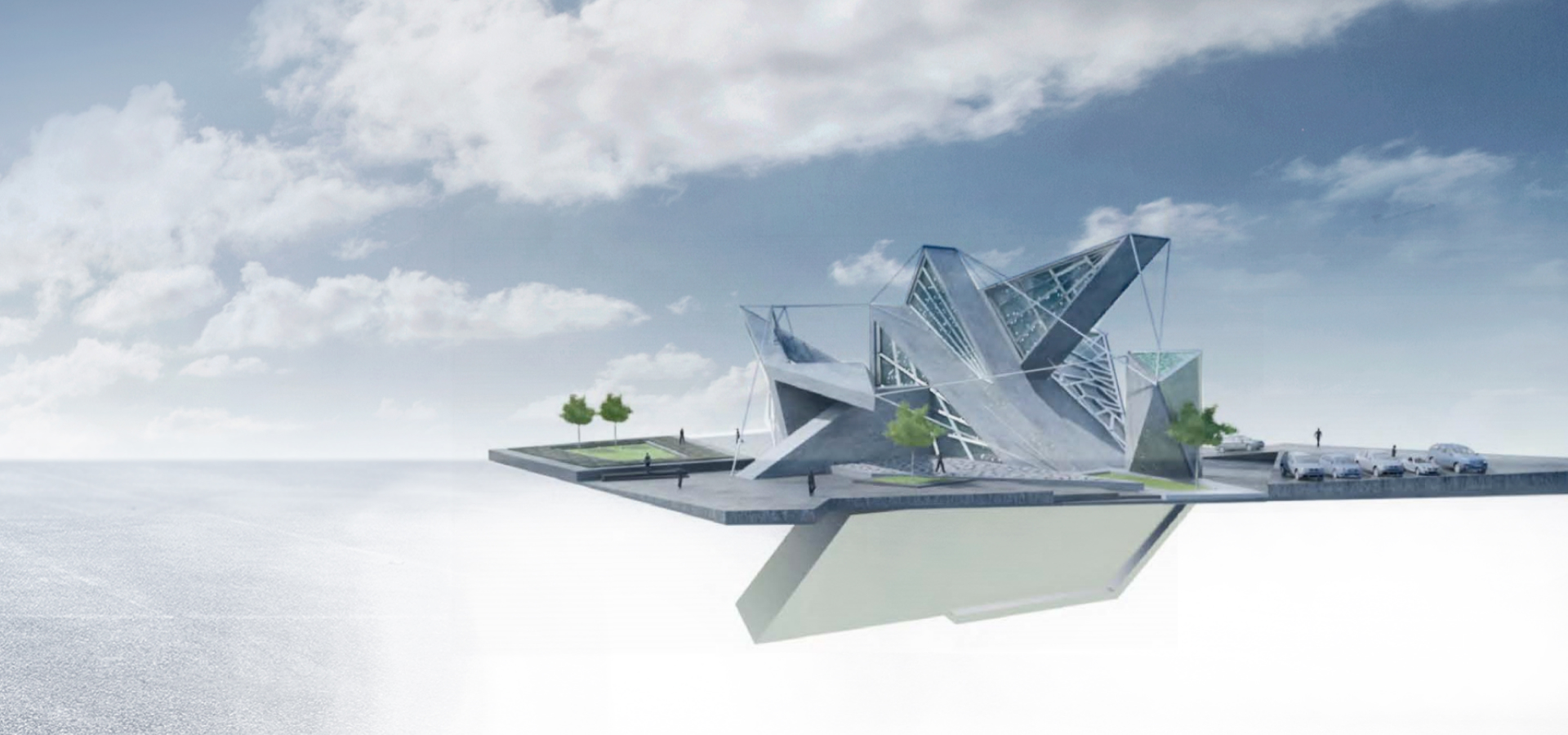 The winner of the Shrem Museum Competition in 2013.
The Shrem Museum Competition allowed many architects and aspiring artisans to design the future for the Jan Shrem and Maria Manetti Shrem Museum of Art, a contemporary art museum set amid the expansive views of California's Central Valley and surrounding farmlands on the UC Davis campus.
For this competition, Mahan and his team designed the Synthetic Seed, with the goal to depict natural growth through structure. Like the many branches of a tree, the structure reaches upward toward the light. Adhering to an angular formality while imitating nature, the concept proposed the sowing of this synthetic seed that will make prominently visible the university's focus on the natural environment, from growing crops to growing new sources of energy.
Much like the art collection, the design reconciles the pluralistic spectrum of artistic expression, as from a singular subterranean structure (a seed, an idea) sprouts many distinct growths.
Exhibition
Shrem Museum Competition
Year
2013
Faculty Advisor
Mahan Soltanzadeh, Anh Ngo, Jack Leng
Role
Lead Designer