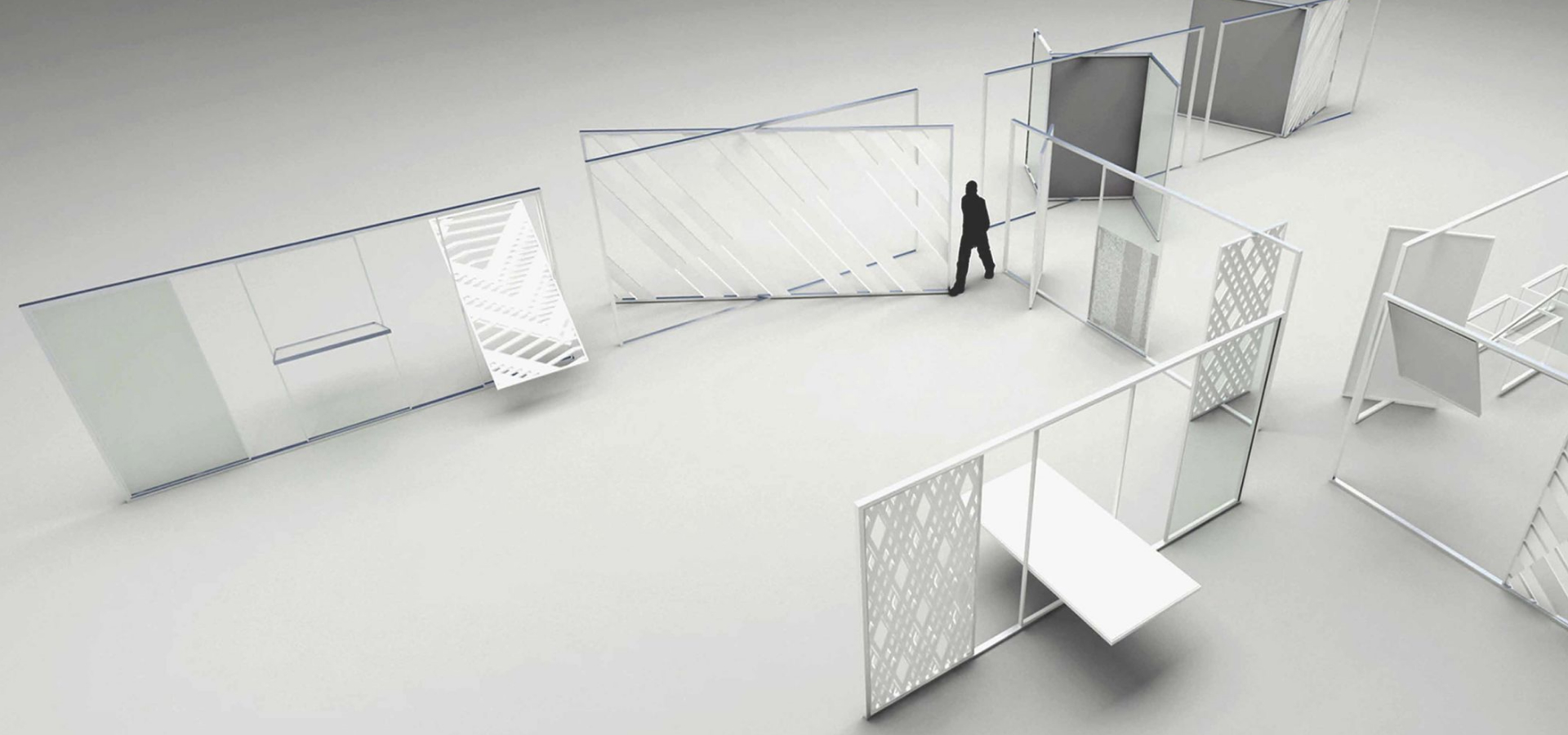 A 3D art exhibit for SOFA Chicago, representing UC Davis in 2013.
In 2013, Mahan and Sahoko Yui worked on the inaugural year of SOFA Chicago, representing UC Davis. The 4-day annual fair presents quality 3D art and attracts 80 exhibitors and 35,000 visitors.
For their work, Mahan and Sahoko develop ideas around the UC Davis Design Department Courtyard creating an open framework that could allow the testing of various materials and creating interstitial spaces for play. Called ReFrame, it is a series of operable frames that could be the receptacle for student projects. The open framework can allow one material to be tested during a term and later be replaced by another. These frames do double duty as shade devices and have the potential to act as scaffolding with a rotating cast of infill material.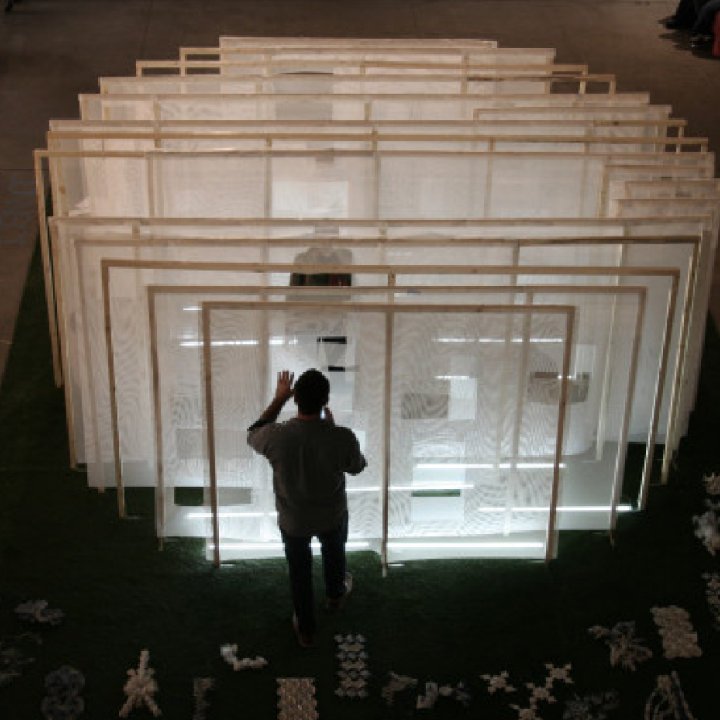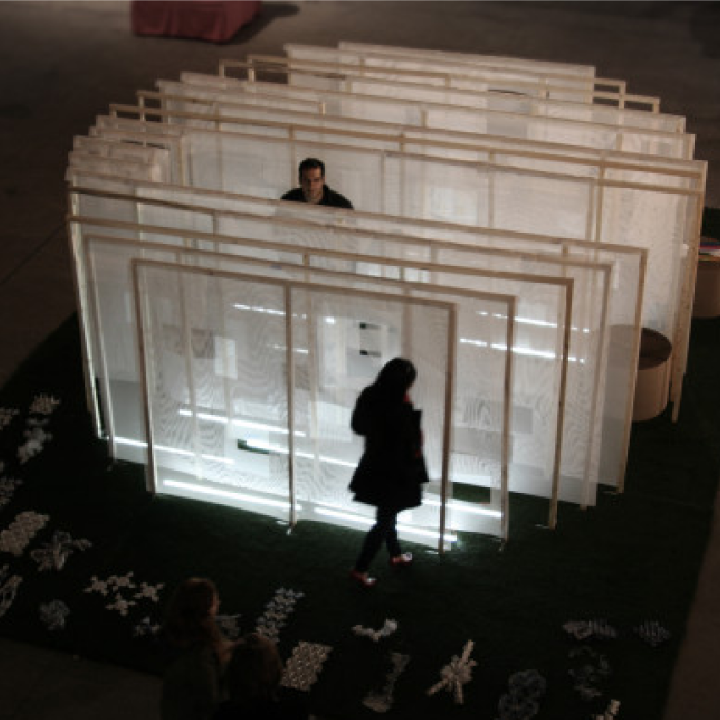 Many of these ideas also resonate with larger-scale urban design, especially landscape urbanism. It also can spark a series of other initiatives that can continue to feed back into even more productive landscapes.
Exhibition
SOFA Chicago
Year
2013
Faculty Advisor
Brett Snyder
Role
Designer